300hr Teacher Training
with Michael James Wong
Krama Yoga in partnership with Triyoga London
With Shona Vertue, Dimuthu Gayathri Fonseka, Matthew Huy, Kate McQuillan, Adam Husler and Radhika Das
Register Your Interest
Krama Yoga 300hr Advanced Teacher Training
Deepen your practice and develop your teaching on our advanced Vinyasa Krama 300hr teacher training. Led by Michael James Wong with specialist teachers Shona Vertue, Matthew Huy, Adam Husler, Dimuthu Gayathri Fonseka, Kate McQuillan and Radhika Das this dedicated training will explore the practice through the lens of the (Part 1) Physical Practices, (Part 2) Intelligent Practices and (Part 3) Quiet Practices of Yoga. The training will be shared over 3 Triyoga locations, with two modules in Camden, two in Chelsea and two in Shoreditch.
In this 6 month, 6 module training, we will discuss modern and evidence based yoga anatomy and biomechanics, learn how to safely support students through hands on assisting and techniques, learn how to intelligently sequence and construct asana practices, discuss and understand how to make an inclusive and accessible practice, learn mental health insights, deepen your understanding of Yoga philosophy, experience the power of mantras and kirtan, learn how to teach from subtle body energetics and establish your personal meditation and contemplative practices.
On this Yoga Alliance International accredited 300/500hr yoga training, your senior teachers and course facilitators will guide you through an advanced curriculum for personal practice and professional development.
2024 COURSE DATES AND LOCATIONS
The training is shared over three Triyoga locations
May 3rd - 6th - Camden

May 16th - 19th - Chelsea

June 20th - 23rd - Shoreditch

July 11th - 14th - Chelsea

October 3rd - 6th - Shoreditch

October 24th - 27th - Camden
Register Your Interest
PART 1 - SEVA
Physical Practice
Yoga Anatomy & Physiology, Asana Analysis, Movements Planes & Hands on Assisting 
Module 1 (4 days)
May 3- 6 Fri – Mon * Bank Hol
Led by Michael James Wong Specialist: Shona Vertue
Mentor: Jess Roddick
Location : Camden
Module 2 (4 days)
May 16 - 19 (Thurs – Sun) 
Led by Michael James Wong Specialist: Matt Huy
Mentor: Katie Oriel
Location : Chelsea
PART 2 - KRAMA
Intelligent Practices
Intelligent Sequencing, Teaching Techniques, Practice Blueprints & Mental Health Insights
Module 3 (4 days)
June 20-23 (Thurs – Sun)
Led by Michael James Wong Specialist: Adam Husler
Mentor: Jess Roddick
Location : Shoreditch
Module 4 (4 days)
July 11 - 14 (Thurs – Sun)
Led by Michael James Wong Specialist: Dimuthu Gayathri Fonseka
Mentor: Katie Oriel
Location: Chelsea
PART 3 - KAIVALYA
Quiet Practices
Yoga Philosophy, Meditation, Subtle Body Energetics, Kirtan & Deep Rest
Module 5 (4 days)
Oct 3 - 6 (Thurs – Sun)
Led by Michael James Wong Specialist: Kate McQuillan
Mentor: Shane Lennon
Location: Shoreditch
Module 6 (4 days)
Oct 24 - 27 (Thurs – Sun)
Led by Michael James Wong Specialist: Radhika Das
Mentor: Shane Lennon
Location: Camden
Our course curriculum
April - October 2024

Triyoga Camden, Chelsea & Shoreditch

6 x 4 day modules

8am - 5pm

 

Yoga Alliance Certified
Register Your Interest
SEVA - Asana Analysis, Yoga Anatomy & Assisting Methodology
KRAMA – Intelligent Sequencing, Teaching Techniques, Practice Blueprints & Mental Health Insights
KAIVALYA – Yoga Philosophy, Meditation, Subtle Body Energetics, Kirtan & Deep Rest
Michael James Wong
International facilitator and well renowned yoga and meditation teacher, Michael James Wong, has facilitated over 3,000 hours of Yoga Teacher Training Courses in the past 15 years of teaching. Michael is a Yoga Alliance CPD and YACEP Senior Teacher who is dedicated to supporting teachers develop the tools and techniques necessary for teaching in the real world. Michael is an accomplished teacher, speaker and author and is the Founder of Krama Yoga, a community and yoga training school, Just Breathe, a community led organisation focused on supporting your mind and mental health and is a masterful facilitator for yoga, meditation and breath-work. His teaching brings together a wealth of knowledge, technique and study that respects the ancient traditions and philosophies of the practice and integrates them with a modern perspective for 21st century. Michael believes, that above all else, yoga is a practice with purpose.
@michaeljameswong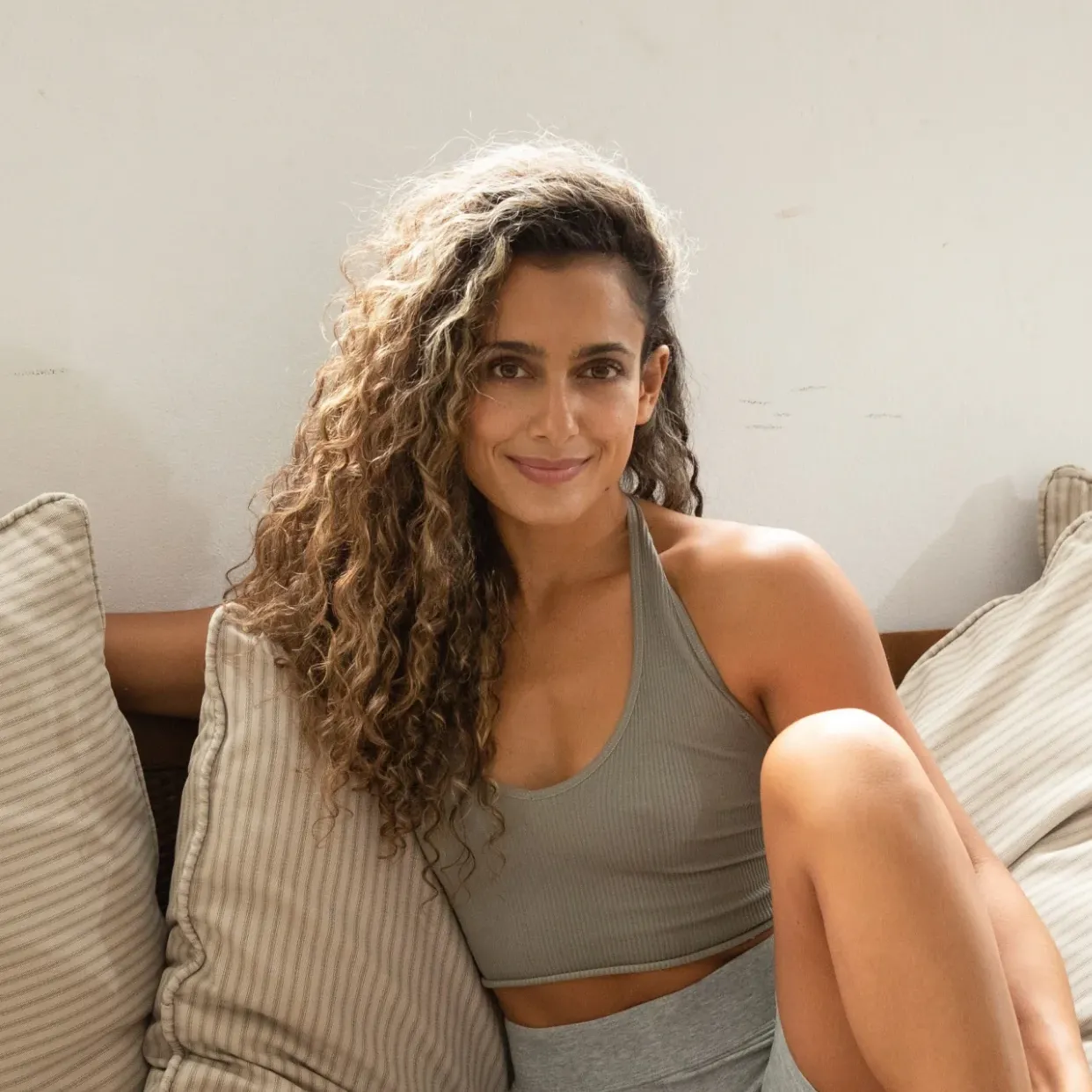 Shona Vertue
Shona is a personal trainer and Yoga teacher from Australia. Shona's method, developed during her decade of teaching, combines weighted resistance training and cardio with her life-long passions - yoga and meditation – placing just as much importance on rest and recovery as hours in the gym in the pursuit of fitness.
The Vertue Method is now practised in over 65 countries around the world by thousands of people and encourages clients (who include David Beckham) and fans alike to acquire new skills whilst training; to play and have fun rather than focus on aesthetic goals and punishing routines.
@shona_vertue
Matthew Huy
Originally from the San Francisco Bay Area, Matt was studying biology at university when he enrolled in a dance class upon the whimsical suggestion of a friend. Something changed in him during that first dance course; he discovered an absolute love of movement. He next enrolled in a yoga class and decided he wanted to study movement instead of biology. Several years later, he completed a BA in Dance from California State University Long Beach, a yoga teacher training at a Sivananda ashram in India, a Pilates Matwork Certification in LA, and a Thai yoga massage foundation course in Thailand. In 2022, he completed a Master's degree in Sport, Health, and Exercise Science at Brunel University London, where he focused on exercise physiology and pain science. His master's research focused on the impact of yoga teachers' language on their clients. Based in the UK since 2009, Matt teaches weekly classes online and in Buckinghamshire as well as leads the anatomy component of several teacher trainings, both nationally and internationally. He also offers CPD workshops to current teachers and mentoring to newer teachers.
@yogawithmatt
Radhika Das
15 years ago I went in search of spiritual truth and deeper happiness. The path I connected most with is "Bhakti Yoga," the journey of love and devotion, and of the various limbs of bhakti, i've dedicated most of myself to becoming absorbed in the ancient practice of Kirtan. I'm devoting my life to helping people find spiritual fulfilment, whether it be from an existing yoga or spiritual background or those with limited or no exposure to any practice. My aim is to help you toward a holistic way of joyful living. A variety of spaces have been kind to include my efforts, such as collaborative events with global yoga festivals: Wanderlust, World Yoga Festival, Soul Circus and at venues like The British Museum and Union Chapel. "Every human being has a beautiful light within that is just waiting to shine, but our false ego can often block us from unlocking our full potential. As a Bhakti practitioner, I want to serve you to dive deep and explore, unleashing your true vibrancy and joy."
@radhika_dasa
Adam Husler
Fuelled by a fascination with anatomy and a desire to ask 'why', Adam Husler has taught thousands of hours of his signature style of alignment-based vinyasa yoga, in studios and at conferences across over 20 countries. Adam offers creative, effective and clearly sequenced teachings that focus on balancing flexibility and strength; physically and mentally. Hundreds of teachers have benefitted from Adam's global CPD programmes, designed to refine teaching skill and educate in the contemporary understanding of the human body. Adam has a wealth of experience in the non-studio side of yoga, including teaching award winning retreats, writing for Yoga Journal and hosting the Honestly Unbalanced podcast.
@adamhusler
Kate McQuillan
Kate is a dedicated Yoga, meditation, and breathwork teacher originally from Dublin. With over 1500+ hours of training and a decade of practice, she brings a wealth of experience to her teaching. Kate has led and instructed teacher trainings in Dublin and Gaza and remains actively involved in trainings in the UK. Kate's expertise covers a wide range of yoga styles, including Vinyasa, Rocket, Mandala, Yin, Chakra and Sivananda Yoga. She is also well-versed in Breathwork and Meditation techniques. Beyond her teaching and training roles, Kate is deeply passionate about the transformative power of yoga in creating a sense of community, fostering meaningful connections, and promoting activism.
@katemcquillan_yoga
Dimuthu Gayathri Fonseca
Dimuthu is a BACP Accredited Integrative Psychotherapist, having completed her training at the Minster Centre, one of Europe's leading training institutions. Her style of therapy is influenced by a mindfulness based approach which incorporates trauma sensitive, body based approaches. In addition to her work as a psychotherapist, she is also a senior yoga and meditation teacher with over 12 years of experience teaching. She is a specialist in Restorative Yoga and also has a keen interest in Hindu mythology and spirituality. 
Frequently Asked Questions
What are the pre-requisites for joining the training?
What is your refund policy?
What kind of yoga teaching certification will I obtain?
I need to complete my training, can I join individual modules?